Isakov Planning Group provides individuals, families, and businesses comprehensive financial planning services.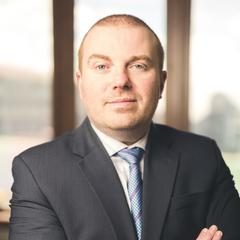 We're interested in learning about your life story. Tell us your story and allow IPG to review your current situation and future plans through a FREE, no-obligation first-time conversation.

We have been serving our clients since 2008. Our owner, Eugene Kuntorovsky, has more than 15 years' experience in the financial planning field. Isakov Planning Group is an independent firm, meaning that we are not required to meet client quotas or have any alliance with a single investment, insurance, or other provider. Our allegiance is to the fiduciary standards, and that means our obligation is to each client and no one else.

Individual and
Family Services
Everyone can use financial expertise! Isakov Planning Group's financial advisors understand that each person's situation, financial needs, and long-term goals are unique. At IPG, our approach includes a powerful, flexible framework to formulate financial solutions for individual clients and their families. Our personalized approach helps the advisor and the client navigate the best route to reaching those short-term and long-term financial goals.

We can work with any type of business, in any industry. The advisors at IPG fully understand that although business owners are concerned with their company and its performance, the key partners, employees, and their families are the engine running that business. Isakov Planning Group has the expertise and array of services to address the total needs of businesses, owners, partners, and principals.

Isakov Planning Group's financial experts are well-versed in many types of insurance products for individuals, business executives, and companies. We offer a full spectrum of AAA-rated life insurance products (including term, universal, and whole-life plans), disability, group medical, long-term care, and other types of insurance policies. The IPG team is unbiased and not affiliated with any one life insurance company.
Isakov Planning Group is interested in learning about your life story.
We have been practicing since 2008 and our owner Eugene, has more than 15 years' experience in financial planning. Isakov is an independent firm—allowing us to work with no quota and a devout allegiance to fiduciary standards.
We are not required to sell products or certain services—our only responsibility is to provide our clients with a proper customized approach. Isakov offers FREE, no-obligation, first-time conversations allow customers to review their situation and provide answers to their initial questions.
Isakov Planning Group specializes in unique methods of protecting your assets. We also provide a suite of insurance services that may protect your assets against market risk, a loved one's untimely death or disability, or the costs associated with long term care expenses.
When thinking about passing on your assets to your loved ones after you have passed, the rules and complexities of federal, state, and even local estate tax regulations can be overwhelming. We understand fully how these estate tax regulations apply to not only U.S. citizens and permanent residents, but foreign residents with property holdings in the U.S. At Isakov Planning Group, our expert advisors will work with you to develop an estate plan that is consistent with your wishes on how you would like your assets to be distributed at death, and will provide you with strategies that may help you reduce, defer, or eliminate any anticipated U.S. federal and state estate tax liabilities and other estate settlement costs.